Welcome to our restaurant Petronella, the pearl of Lapland.
Open Tue-Sat 16:00 to 23:00 (22)
Reserve Christmas or New Year's Eve's menu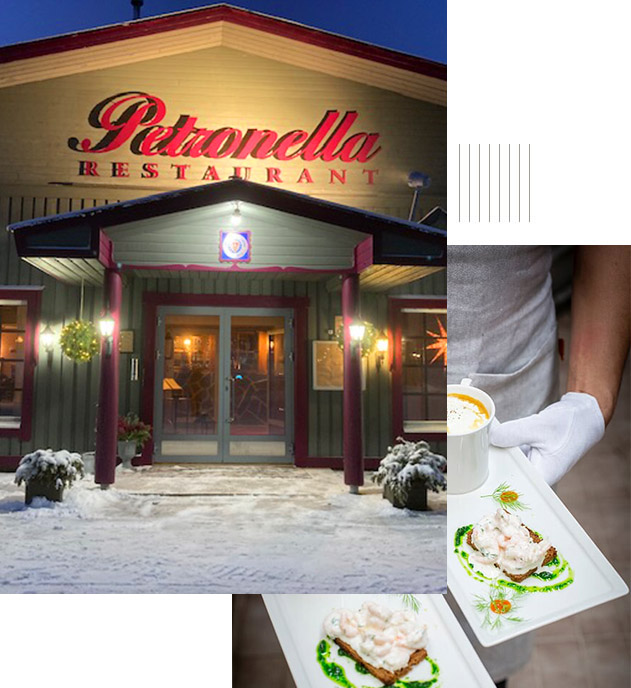 Quality food with a touch of magic in Saariselkä.
Restaurant Petronella has been cherishing the legacy of Petronella, the beautiful and mysterious adventurer, at Saariselkä since 1989.
The founder of Petronella, Saara Mehtäjärvi, was determined to create a high-class restaurant offering quality food and a relaxed atmosphere, added with a touch of magic with which the golden-haired beauty had charmed the whole of Lapland half a century ago. Some memories last forever. Welcome!
Sylvia Petronella van der Moer, a Dutch journalist and adventurer, imprinted her name in the memories of the gold prospectors in Lapland. In 1949 she heard of gold and prospecting in Lapland for the first time when travelling by bus from Rovaniemi to Ivalo.